2016-7-6
HEALTH Gene Technologies would like to extend an invitation for you to see us at the 68th AACC - Annual Scientific Meeting & Clinical Conference - Lab Exposition in Philadelphia, USA.
JULY 31–AUGUST 4
Pennsylvania Convention Center
Philadelphia, Pennsylvania
As the leading event for laboratory medicine worldwide, the 68th AACC Annual Scientific Meeting & Clinical Lab Expo is the place where breakthrough innovations in clinical testing and patient care are introduced to the healthcare world.
This year, we cordially invite everybody to visit us at booth #2541: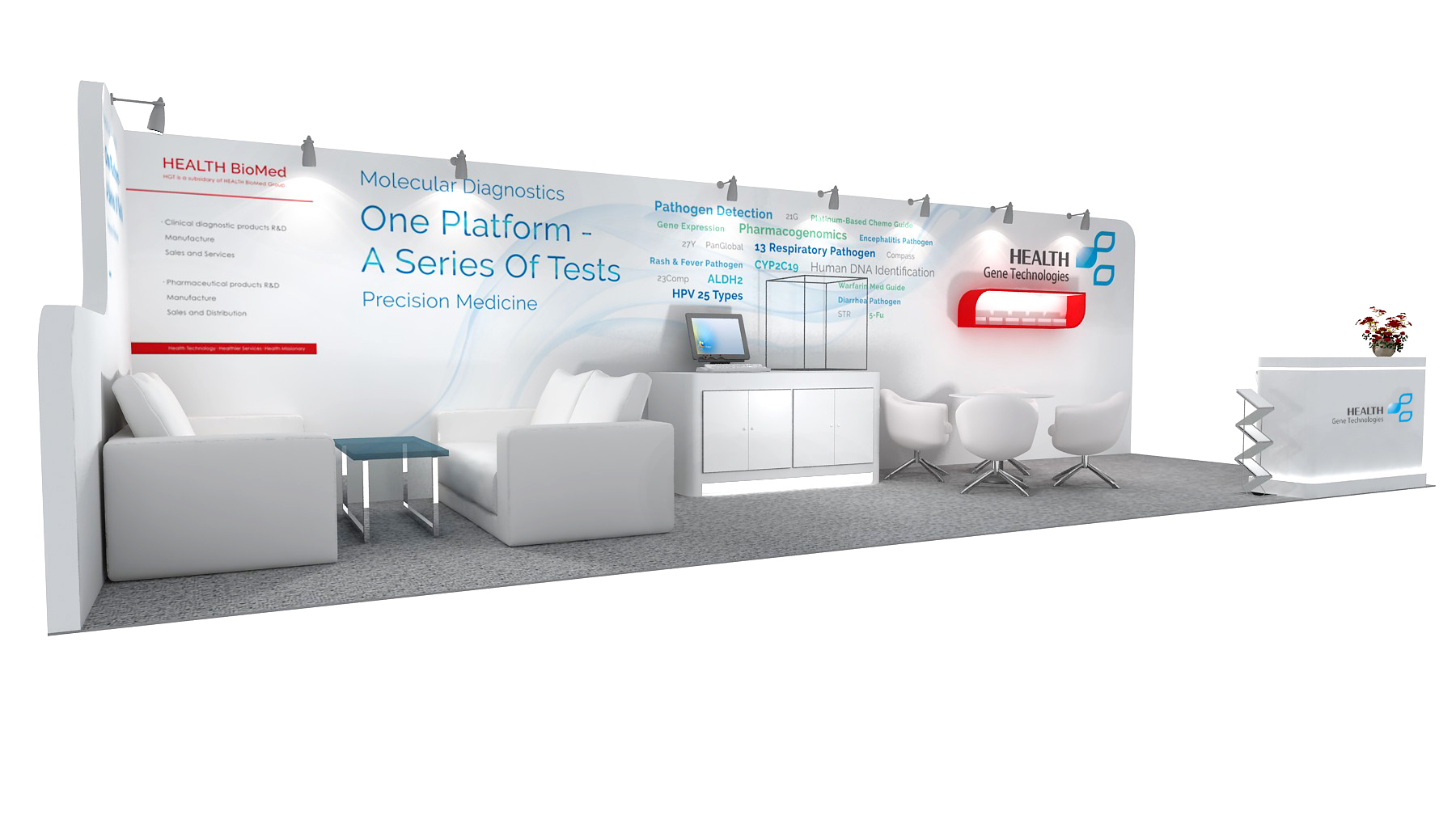 HEALTH BioMed Co., Ltd (HBM) is the largest clinical laboratory equipment/reagent provider in China. As strategic partner of Beckman Coulter, Siemens, Werfen, Immucor, Alere, Bio-Rad Laboratories, HBM offers IVD systems and services to over 600 medical institutes all over the country.
As wholly-owned subsidiary of HBM, HEALTH Gene Technologies Co. Ltd.(HGT) is committed to developing and manufacturing simple, rapid and effective nucleic acid (DNA) testing solutions for molecular diagnostics, clinical research and forensic analysis.
HEALTH Gene Technologies offers three CE-IVD products:
SureX® HPV 25X Genotyping Kit (25 HPV types detected in a single reaction with AFA, with dual controls in the whole process for assay validity)

SureX® CYP2C19 Genotyping Kit (The kit provides fast, accurate and effective CYP2C19 genotyping, it simultaneously amplifies 3 SNP loci (*2, *3, *17) of CYP2C19 gene in one tube)

SureX® ALDH2/ADH1B Genotyping Kit (ALDH2 genotyping is essential before accepting nitro-glycerine treatment)
And a brand-new Respiratory Panel:
13 Respiratory Pathogen Multiplex Kit (detects 16 gene targets simultaneously, adaptable to detection of multiple pathogens)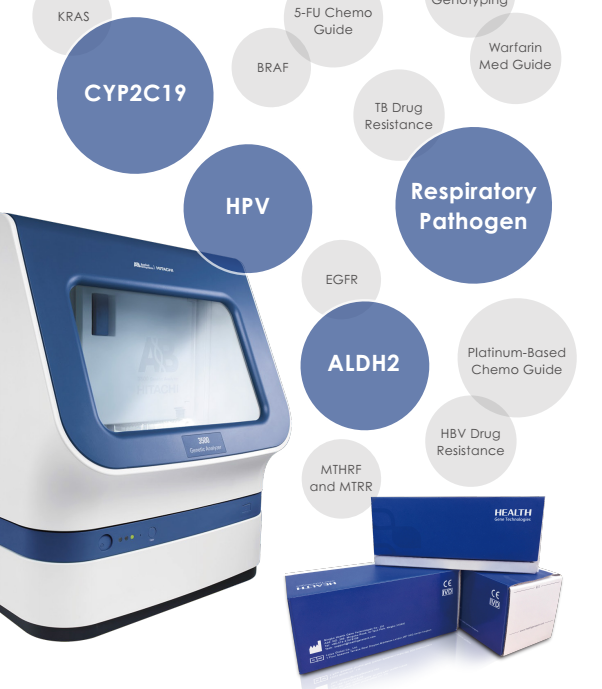 HEALTH Gene Technologies and HEALTH BioMed attend AACC 2016, Philadelphia